Growing Female Baseball
---
---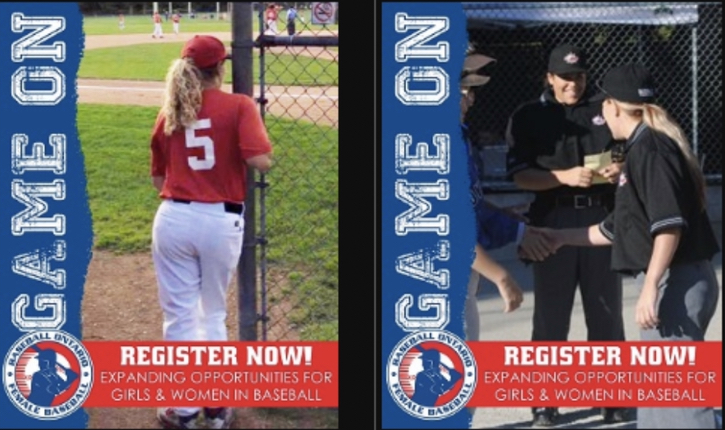 ---
Baseball Ontario, in partnership with the federal and provincial government, is pleased to announce the opportunity for umpire and coach training under their initiative to grow female participation in baseball!
Whether you are new to the sport, or looking to take your certification to the next level, Baseball Ontario is offering training courses to elevate your game.
The overarching goal of this funding project is to increase the number of female coaches and umpires in the province, so preference will be given to subsidizing new participants. Any residual funding will be awarded to existing members looking to increase their certification. Individual subsidy will depend on total number of applicants. Apply today!
Coach Certification
In the month of March, Baseball Ontario is offering dedicated female coach NCCP certification courses open to all house league, select, and rep head and assistant coaches. Apply Now!


Umpire Certification
Baseball Ontario is offering 2021 Umpire Certification for new female umpires, as well as the opportunity for current umpires to achieve the next level of certification. Apply Now!
Girls Playing Baseball in SCMBA
We just want to remind everyone that ALL of our divisions are co-ed, AND girls have the option of playing one (1) year overage in all divisions.
Players interested in playing overage in a division are asked to reach out to us at playball@stcatharinesbaseball.ca in order to help get them registered accordingly.