Registration Update: Important Information for SCMBA Families
---
---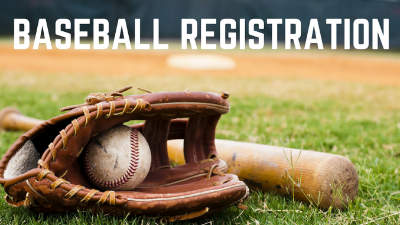 ---
We are providing a safe return to baseball activities.
Much like our shortened baseball season last year, we will be ensuring that baseball activities are done in a safe manner.
All provincial restrictions and guidelines are being followed.
Baseball Ontario has also established "Return to Sport" Protocols which are the minimum requirements that must be followed.

Screening questions prior to events (built into our website's mobile app) will be mandatory.
Attendance tracking for all events (built into our website's mobile app) will be mandatory.
Sanitation supplies will be provided to each team.
Some rule modifications will be introduced/modified/continued from last year.
Players will maintain safe social distancing while off the field.
We are aiming for a final registration date of May 24.
SCMBA always tries to provide an opportunity for every player who wants to play.
This year however, we do have additional factors affecting us, which we must work around while trying to accommodate everyone.

Current Provincial colour framework guidelines/restrictions state that in Orange/Yellow/Green (where game play can occur), leagues/divisions are restricted to 50 player team bubbles/groups.
Using 50 players as the limiting factor, 4 teams of about 12 players (our youngest divisions have smaller team sizes) is the ideal roster size of teams to place in each "bubble group". 3-team groups could allow for slightly larger teams, but we are still limited to overall groups of 50 players across the number of teams in the "bubble".
We may be able to do "bubble resets" where new team groups can be created after a week off from game play (practices would still be able to occur during this week). This would allow a larger number of opponents across the length of the season, as opposed to just your initial group. This idea is still in the initial discussion phase.
While most SCMBA house league divisions have been kept internal to SCMBA, depending on player/team numbers in each division, we may or may not be grouped with teams from other Associations.
These bubble groups of teams, coupled with possible resetting of bubbles, could result in some additional travel between Associations.
These additional considerations will require a little more attention to the registration process, as we will need to continually review/revise team numbers/sizes, as well as potentially communicate with other Associations that our teams may be "bubbled" with.
We will keep the registration system open beyond the May 24th date, and will do everything in our power to maximize how many teams/players we have, but we will still be within the restrictions mentioned above. To allow us the most time to accommodate as many players/families as possible, we are asking all families to please try register by the May.24th date if possible.


Please be

patient

with us as we work to bring your family baseball this summer! :D
We are using a Waiting List process to be able to expand our teams in a controlled manner.
As you register, you may come across a division that appears to be FULL.
Due to the complexities of this particular year (mentioned above), we want to be able to confirm that we can create a spot before having you commit to the full registration amount.
There is NO COST to register onto the Waiting List.
Please don't hesitate to register with us if you see your division listed as full. We would rather be controlled and work through any required modifications to team numbers/sizes, group/bubble configurations, etc...... Ultimately, we want to avoid having you register, and have to come back and tell you we aren't able to accommodate your child(ren).
This process of reviewing registration numbers, as well as reconfiguring teams/groups will be on-going until we are able to get on the fields. We will try to keep our Twitter page updated as we review waiting lists and team numbers. Please follow us for timely updates.
We are hoping to get on the fields in the Grey-Lockdown colour framework.
Baseball Activities are not allowed during our current "Shutdown" order. Neither by provincial guidelines, nor by Baseball Ontario (insurance).
We believe baseball activities should be allowed during the "Grey-Lockdown" zone. This will likely be limited to groups of 10, so we may start up in smaller groups, and combine the groups when we enter the "Red-Restricted" zone, which allows for 25 people (full team practices will be doable).
Grey & Red zones are both restricted to Training Only.

As many of you may not have played last year, the opportunity to focus on maximizing reps and skill development is something we want to take advantage of, and we'll be looking at creative ways to do this. We want to get the players on the field as soon as we are able to do so.

Orange, Yellow, and Green zones allow game play to occur, and this is where the 50 player "team bubbles" come into play.

This timeline is subject to provincial control, and pandemic status so we will set ourselves up to be ready to go once we meet these colour zones.
We are looking at possibly extending the season into September.
During our shortened season last year, we extended our season till the end of September. This worked out great, and allowed us to maximize the amount of baseball we could provide for our families. With the potential for a delayed start-up, or at least a delayed opportunity to play games, we will look at the possibility of extending the season again this year.
Games may have to be moved to the weekends in September to deal with the rapidly declining amount of daylight in the evening hours, and the fact that most of our youth-sized baseball fields do not have lights.
We will work to ensure we offer as much baseball as we are able to, safely.
Please register ASAP if you haven't already done so.
If you have any questions, or have any difficulties registering, please don't hesitate to reach out to us at playball@stcatharinesbaseball.ca