SCMBA Masks and Gaiters are Here!
---
---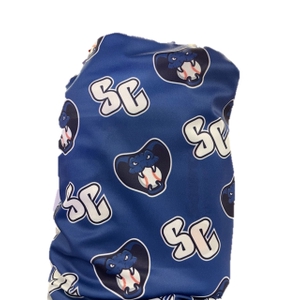 ---
New SCMBA Cobras's Gear!
Part of the new changes in the Return to Play protocols from Baseball Ontario, is the re-introduction of being able to hold runners/lead-offs at the bases. While this re-establishes the normal rules of the game, the caveat is that the in-fielder holding the runner is required to wear a face covering.
With this new requirement, along with the fact that the requirement of face coverings will likely remain with us for a little while yet, we wanted to offer our families the opportunity to get some fashionable SCMBA Masks and/or Gaiters!!
Whether on the field, around town, with friends, or at school, these masks/gaiters will look great! Masks are $12, and Gaiters are $14, and can be ordered via our online SCMBA Apparel Store (https://buff.ly/3thSbat).
Order yours today, and lets start a new fashion trend!
#SCMBAGear #MaskFashion #SafeBaseball