New Website Launch!
---
---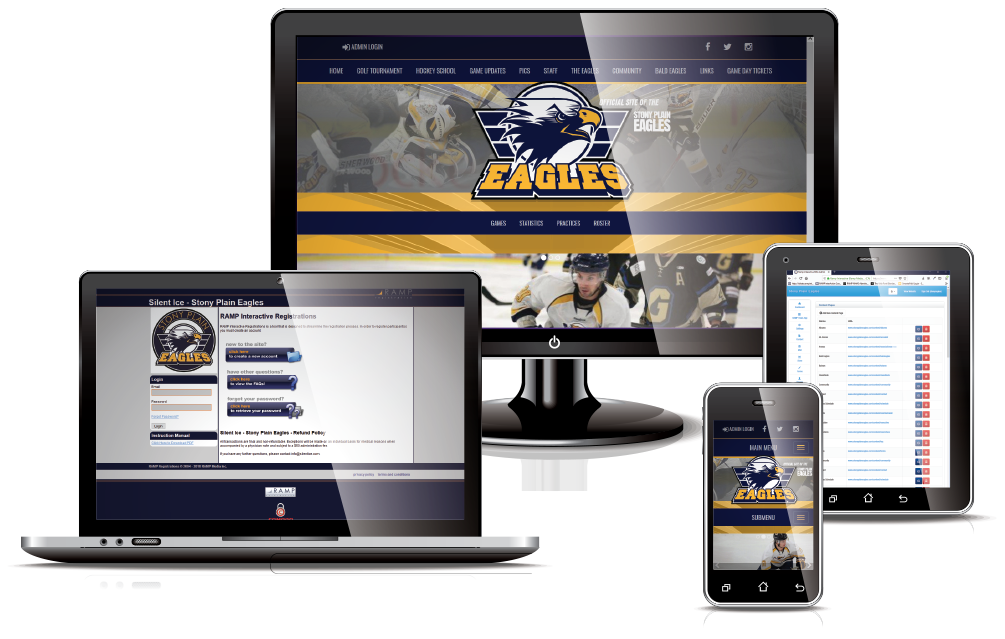 ---
St.Catharines Minor Baseball moves to RAMP Interactive!
SCMBA is excited to launch our new website platform!
SCMBA Is Supporting Canadian Business!
RAMP Interactive is based out of Edmonton, Alberta, and is a rapidly growing Canadian company providing online solutions for many sports. We feel it is important to support Canadian, and Local businesses!
Website Is Mobile Friendly
Their system will adjust automatically depending on what type of device you are using to view the website.
Mobile App Features You're Used To
The Mobile App has been the main communication tool for our teams and their families. All of the same features, including Schedules, Directions, Chat, and RSVPs are still there.
You can still subscribe to the team calendars (schedules) and have them automatically update should any changes be made.
We can continue to use the app to help facilitate communication with our many volunteer coaches. We are always looking for ways to better support our many volunteers!
New Mobile App Features
There are several more features built into the mobile app, and they are constantly working on new ones.
Some of the functions we'll be able to use now are:
Screening Functionality. On the day of the event, you'll be able to check on the "Health Check" link in the app, answer the screening questions. This is a MANDATORY requirement for us.
Team Assignments. These could be used for things such as Snack Duty, or even Emergency Action Plan personnel.
In addition to the player/coach RSVP features you're used to, there is also the ability to include notes on what Spectators attended with the player/coach, as well as if any players/families Carpooled together. This will provide even more accurate Attendance Tracking, which is also a MANDATORY requirement for us.
New Features Will Help Us Be Better Able To Manage COVID Requirements
While we had a Successful and Safe shortened season in 2020, we were looking at how we can keep improving upon these areas.
Familles and Coaches using the RSVP features, along with Spectator/Carpooling info, will help us ensure more accurate and complete Attendance Tracking is met.
The Screening feature will also ensure that everyone attending the event has completed the required screening.
Umpire Scheduling
RAMP Interactive has an Umpire Assigning platform that works with the website. This will allow us to easier/better manage our umpires, and provide for greater communication tools.
There is also a mobile app for the umpires that is in development, and should be available soon!
Admin Functionality
There are great administration functions built into their integrated platforms, which helps make our running of the Association more efficient and manageable. We are all Volunteers, and have many requests on our time, so anything that allows us to more efficiently do the work will only allow us to provide a better baseball experience for you!
Visit Us Often!
We are "Under Construction" :D. We are still in the process of updating information on our various content pages, and we have many initiatives underway already in preparation for the 2021 Baseball Season. Please visit us often to stay up to date.
Follow Us On Social Media!
We will have a steady stream of information and announcements coming out in advance of the Season. Stay tuned!! Links to our Social Media Accounts are at the top right of the website.
Registration Coming Soon!
We are also working diligently to get the registration system ready to go, and we are aiming to hopefully launch the Registration as close as possible to the start of February!
We are getting excited for a summer of baseball, and we hope you are too!